The Landscape Paintings of Sara Reynolds Lubinski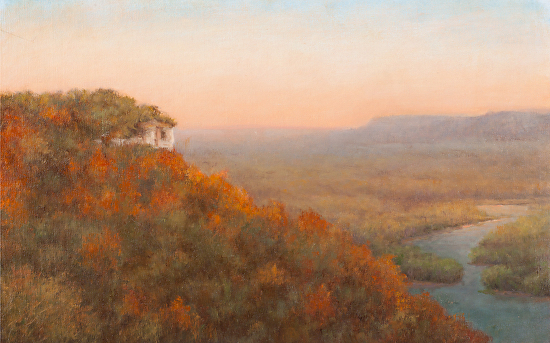 River Sojourn
A painter's portfolio of the Mississippi River Blufflands
COMING SOON:
The Pump House Regional Arts Center
La Crosse, Wisconsin
May 27 - July 18, 2015
Opening Reception: 5-7 pm, June 5
River Sojourn has been years in the making - the resulting exhibit is the winnowed result of my experiences throughout the Blufflands, the record of the adventures I have had, and the creative spirit inspired by the land. It gives evidence of the beauty and diversity of natural places, of special habitats preserved by individuals and by state and federal organizations. It celebrates land preserved, and brings attention to the need for us to take care of the land.
Would you like to own a high-quality print from the River Sojourn exhibit? Shop online at
or
the Minnesota Marine Art Museum
If you would like to receive my every-so-often newsletter, please leave your email address in the box to the left. You can also read earlier newsletters online by clicking on the Email Newsletter link, and "read past issues".